Explore how
hypnosis

can help you and your clients get


restful, restorative sleep
and facilitate deep, positive changes

with more ease and inner peace.
A One-Day Boot Camp
for Aspiring Hypnotists, High Performers, Coaches, Entrepreneurs and Healers
🗓️ Friday, December 1, 2023
🕘 9am-5pm Pacific via Zoom
Lack of restful sleep can inhibit our
ability to make positive changes.
We all know how important good sleep is, especially when we're not getting it!
Restful, restorative sleep is a foundational need for a healthy mental/emotional state.
Hypnosis helps us truly meet our needs:
Foundational needs like adequate r

est, connection, safety and security,

Deeper needs like awareness, self-love, purpose, and good self-care.
With hypnosis, meeting our needs becomes so much easier. How to get our needs met becomes clear.
With better sleep and new hypnotic tools, you'll be more empowered to live into your potential without the blockers and barriers to our success.
Together, we'll cover how hypnosis helps us meet our needs -
and get
restful, restorative sleep!
And from there...
We take it further with the top-performing hypnotic tools and strategies that help you and your clients be successful.
You
know

how to help. But clients sometimes limit their own success.
As a life coach or a healer, you already have skills in guiding clients toward identifying and achieving their goals. But sometimes clients get stuck inside deeply ingrained thought patterns. These thought patterns may manifest in the form of:
Negative self-talk

Lack of accountability

Lack of commitment

Fear of failure
It can be discouraging for clients and practitioners alike to see clients sliding back to old habits week after week, month after month.
Hypnosis works at the subconscious level to facilitate
lasting breakthroughs.
By adding hypnosis to your toolkit, you can:
Help clients overcome limiting beliefs.

Change negative thought patterns.

Access their subconscious mind to make deeper and more lasting changes.
These benefits can lead to better overall well-being, which can ultimately help your clients achieve their goals more quickly and sustainably.
Our one-day boot camp will provide tips and techniques you can use to help yourself and your clients now.
Discover your own path to
better sleep

and how it helps you be more awesome.
In this experiential Boot Camp, you will play all day with different perspectives and hypnotic techniques.
You will discover personalized strategies and create a customized plan that allows you to experience more restorative sleep consistently.
And in the end you'll have discovered your own "Sleep Mastery Blueprint."
A Sneak Peek At Our Full Day of Learning
Download The One-Page Agenda
This one-day, information-packed live course is $550.
Through Thursday 11/30, use the special discount code "SLEEPBETTER" to register for just $400!
What Does the Boot Camp Include?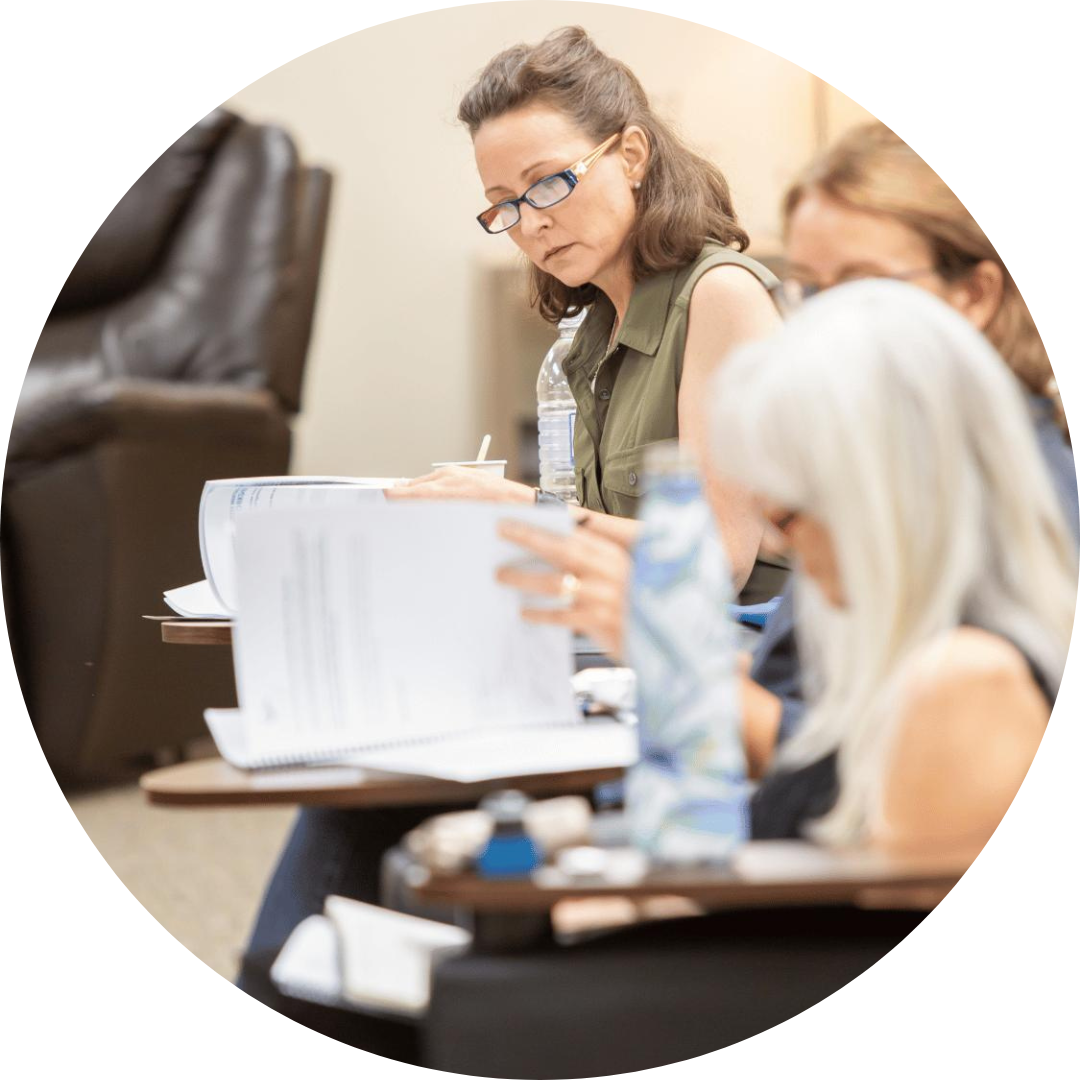 Intensive Training + Follow-Up
After the one day boot camp intensive, you'll want to be able to confidently implement the techniques you'll learn. So you're also invited to a follow-up call where we can help you integrate your learning!
Help yourself and your clients. You'll learn and practice hypnotic techniques designed to restore a resourceful state where insights from the subconscious mind become clearer.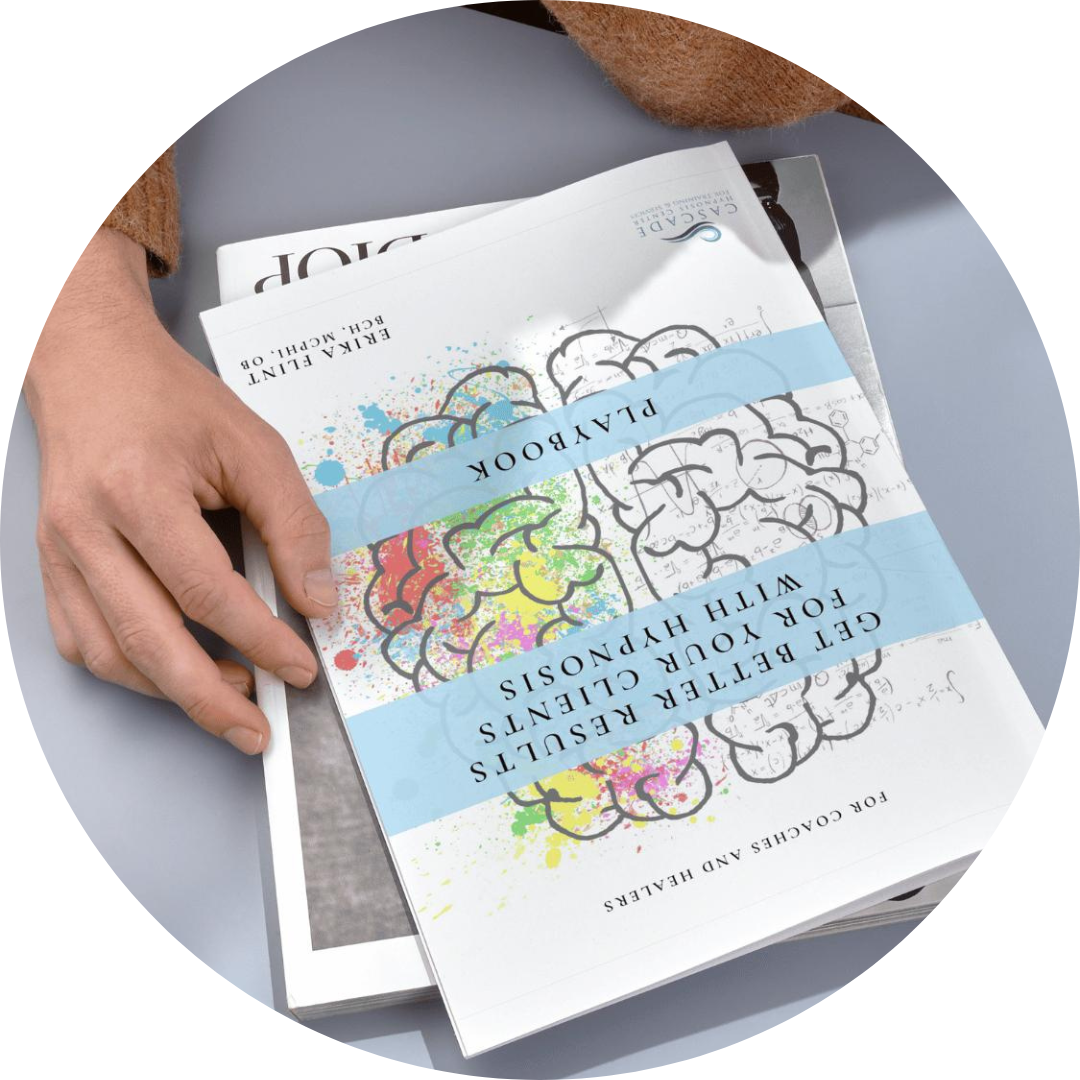 Each boot camp attendee will receive access to "Get Better Results for Your Clients with Hypnosis," a resource-rich PDF guide for helping you implement hypnotic strategies and techniques.
More About the Primary Elements We'll Cover & How They Help
Why is this helpful for you? As a coach or healer, your presence is perhaps your greatest asset. The ability to easily establish and stabilize a calm nervous system enhances your effectiveness and reduces burnout and stress in your own life. You'll learn how to work with your neurobiology to connect heart and mind, conscious and subconscious, more deeply on demand - so you can live with more freedom, authenticity, and alignment with your purpose. You can default to a more resourceful state of being where you're more present with your clients, able to notice more where you can help with your existing tools and new hypnotic strategies.

Why is this helpful for your clients? Clients thrive in an atmosphere of tranquility and trust. When you embody and model a calm, centered state, you create a safe space for them to explore their inner worlds and reach the insights within their own subconscious mind, making the coaching or healing process more profound and transformative. Plus, you'll be able to teach your clients the skills you've learned and practiced to establish and stabilize a calm nervous system.
Why is this helpful for you? Your own self-talk shapes your confidence and approach to your practice. Upgrading your own iOS (inner operating system) empowers you to step more fully and easily into your potential as an agent of transformation.

Why is this helpful for your clients? Clients often struggle with negative self-talk and self-doubt. You'll learn how you can guide them in rewiring their inner dialogue in ways that help them achieve greater self-belief and success.
Why is this helpful for you? These hypnotic tools really help manifest your own goals and aspirations and elevate your own life, personally and professionally! (While we love the conscious mind too, the key is accessing the subconscious mind through hypnotic future progression.)

Why is this helpful for your clients? Your clients have dreams and desires they want to turn into reality. Teaching them effective hypnotic visualization and future programming techniques empowers them to live into that new reality more easily with your guidance.
Why is this helpful for you? Even coaches, healers, and hypnotists can have their own "blockers" (we're all navigating this experience as human beings after all!). Understanding and addressing emotional blockers from the level of the subconscious mind not only deepens your practice, but also enhances your own emotional intelligence with far-reaching impacts in your personal life.

Why is this helpful for your clients? Emotional blockers can be powerful obstacles to success personal growth. Equipping yourself with hypnotic tools to help clients identify and release these subconscious emotional blockers is invaluable in facilitating transformative and sustainable results.
Meet instructor

Erika Flint
Your course is taught by Erika Flint, BCH, MCPHI, OB, author of Reprogram Your Weight, Lighter, Can You Be a Hypnotist?, and The Academy of Eternity.
What Our Students Are Saying...
"I think the Boot Camp was great. It was really paced nicely so that I could take in all the information and still have time to take notes.
...As we went along, all the dots were connecting, so it had a really nice practical flow to it. The hypnosis sessions that we did, even though they were over Zoom, I wasn't really expecting them to be as powerful and effective as they were, so I was pleasantly surprised by that.
And I loved it. I loved the content. I loved that I could walk away with some tools that I could use right away with myself, with doing my own self hypnosis... Thank you so much for hosting this."
Erika Flint is, hands down, the most amazing instructor I've ever worked with. Her personal alignment, attention to detail and explaining of nuanced material was simply amazing.
Boot Camp FAQs
Is this a certification training?
This is not a certification training. We've noticed that many are curious to learn more about hypnosis without the full certification training, and others desire an experience with hypnosis before using it to help others. So this one day boot camp format is a great way for you to learn more about the practical application of hypnosis for yourself and others, starting with your own experience with the techniques presented.
For some, the next step will be becoming certified, and we have a more comprehensive professional hypnosis certification training where you can learn everything you need to practice professionally! (Side note: for those who want to become certified, the fee for this boot camp will apply towards the tuition for certification training.)
Is this class ONLY for life coaches, entrepreneurs, and healers?
While the class is designed to help those folks learn how they can get better outcomes for their clients with hypnosis, it is also great for aspiring hypnotists who want to start learning the skills of a professional hypnotist for their own benefit.
Is this class in-person or virtual?
This class is virtual via Zoom video conferencing! We have students from all around the country (and beyond!), and we want to make this training accessible to anyone who can access Zoom from the comfort of their home.
Will students practice hypnosis during the class?
Yes - we want you to have a personal experience with hypnosis! We will practice the hypnosis techniques together in a group setting for yourself and your own benefit.
Will any students be hypnotized?
Yes, all students will have a personal experience with hypnosis many times throughout the day! A one day class is not suitable for 1:1 hypnosis with individual students, so Erika will be demonstrating techniques and leading group hypnosis, and we'll all practice together so everyone benefits!
Is the course fee refundable?
Due to space limitations, this course fee is non-refundable and non-transferrable. We would be happy to provide a copy of the live recording to you if you're unable to attend live (although live is always best, and we'd love to see you there!).
I'm thinking about hypnosis certification training - does this fee apply towards that training?
YES! Our professional hypnosis certification training is by invitation only, and we have an application process to help determine if it's a good fit to work together. If you're invited to enroll, we will put your fee for this class towards the tuition for the certification training!
This one-day, information-packed live course is $550.
Through Thursday 11/30, use the special discount code "SLEEPBETTER" to register for just $400!
Erika's practical approach to problem solving and reliance upon proven processes with repeatable results were the primary factors that prompted me to seek her instruction. Upon working with everyone at Cascade Hypnosis I encountered exactly what I was hoping to find, and beyond. I am truly impressed with Erika's process, her results, and her commitment to the truth. She is exactly who I hoped she would be and her instruction is unparalleled.